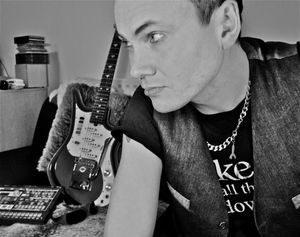 Will Crewdson is a London-based guitarist/writer/producer best known for his work with the UK band Rachel Stamp, US singer Johnette Napolitano, Flesh for Lulu, Adam Ant, The Selecter and Bow Wow Wow.

Will spent 10 years touring and recording with the rock band Rachel Stamp who, at one point, became the only unsigned band to sell out the London Astoria. They also played gigs with, among others, Iggy Pop, Korn, No Doubt, The Tubes and Cheap Trick. Rachel Stamp were renowned for their rabid, glammed-up, colourful following and eventful shows. They had several record deals the biggest of which was with WEA.

After this period, Will concentrated on writing and recording with Johnette Napolitano, the former singer with LA legends Concrete Blonde. The critically acclaimed Napolitano solo album Scarred was released on Hybrid Recordings in 2007. He is also collaborating with the US director/writer Tom DiCillo as one half of The Black and Blue Orkestre.

In 2010 Will played live, recorded and musically directed for Adam Ant's solo band. Gigs included a sell out show at London's Scala. He also helped organise a tribute to the late Adam and the Ants guitarist, Matthew Ashman again at the London Scala on Nov 21st 2010. Will played lead guitar on the night with the remaining members of Matthew's bands Bow Wow Wow and Chiefs of Relief (featuring Paul Cook from Sex Pistols on drums and Billy Morrison on vocals) as well as performing another set with Adam Ant.
Since 2014 Will has toured the world constantly with both Adam Ant and The Selecter.

As well as these projects, Will has also played guitar for the following: Malcolm McLaren, Tom Jones, Bryan Ferry, Peter Murphy, Sigue Sigue Sputnik, Westworld, Celine Dion, Appleton, Pigface, Tyler James, Livan, T-Rexstasy, Billy Bragg and Dragons.

See below for Will's complete musical timeline to date:

2011-Present

Scant Regard



Will's solo band. A thrilling hybrid of Western-styled twanging guitars and full-on electronic wizardry.



2015-2019

The Selecter



Will joined the legendary Two-Tone band for their Subculture tour and many festival gigs as well as US, Australian and European dates followed.



2014-Present

Adam Ant



Will rejoined Adam for his Dirk Wears White Sox tour which included a sold out night at London's Hammersmith Apollo plus four nights at Islington Assembly Hall. Next came the Kings of the Wild Frontier Tour which completely sold out in the UK and continues next year to the USA and beyond. After that the Anthems Tour took in the UK and US once again.
He is currently touring the Friend Or Foe album with Adam across the globe.
2013-Present

She Made Me Do It



Dark electro-rock duo Will formed with ex-Rachel Stamp bandmate Shaheena Dax on vocals. 



2013-2015

Flesh for Lulu



Will joined a revamped line-up of Flesh for Lulu for some gigs including a UK tour with Goo Goo Dolls. Flesh for Lulu continued right up to lead singer Nick Marsh's untimely death in 2015.



Peter Murphy



The ex-Bauhaus frontman made a special guest appearence at Livan's LA gig at the El Rey Theatre.




2013-Present

Sigue Sigue Sputnik Electronic



Special guest guitar at selected Sigue Sigue Sputnik Electronic gigs.




2012

Bow Wow Wow


A 12 date UK tour with the band plus a warm-up in San Diego.
2008-2013 

 
The Black & Blue Orkestre


Writing, producing and recording with writer/director Tom DiCillo (Living In Oblivion/Johnny Suede).





2009-2013

 
Livan


UK, US and European dates including a support in Athens, Greece with Aerosmith as well as US tours with Peter Murphy and Alice Cooper / recording and writing / European TV shows and promo videos.





2011
Lee Ryan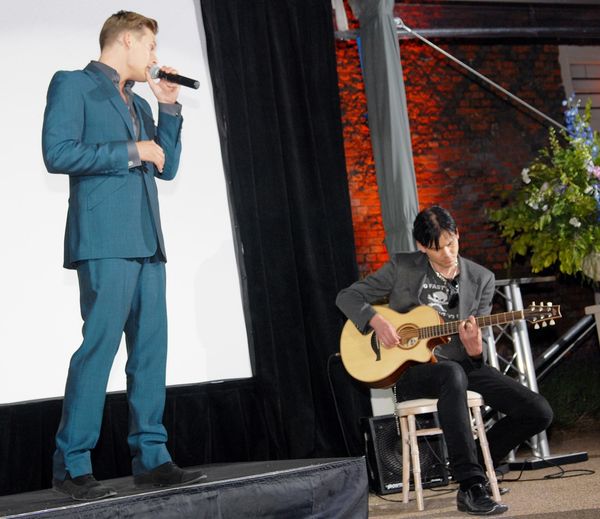 Acoustic show.





2010-2011
Adam Ant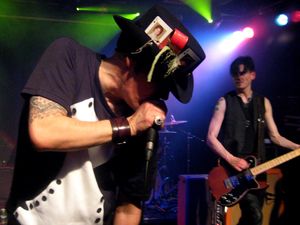 MD and lead guitar for UK dates / recording sessions for new album / London Tonight TV feature / scenes for documentary feature film 'The Blue Black Hussar'.





2010
A Celebration of Matthew Ashman


A UK show Will organised with
Billy Morrison
(The Cult/Billy Idol). He played lead guitar on the night with
Bow Wow Wow
,
Chiefs of Relief
and Adam Ant.





2010-2011
Modernless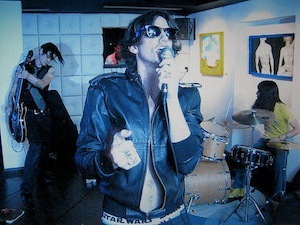 UK dates / writing and recording.





2008
Bryan Ferry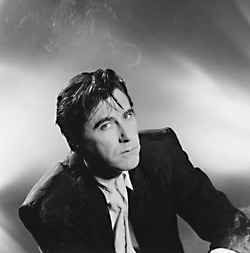 Session at his studio in West London.





2005-2009
Johnette Napolitano


MD and lead guitar for UK and US dates with former Concrete Blonde singer / writing, recording and production for first solo album, Scarred.





2007-2008
Dragons


UK and European dates / recording and writing for second album.





2007
Celine Dion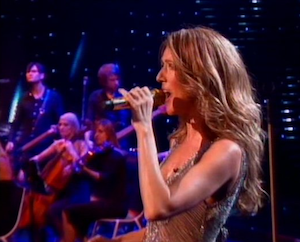 UK TV promotion including An Audience With.
2006-2007
Yogi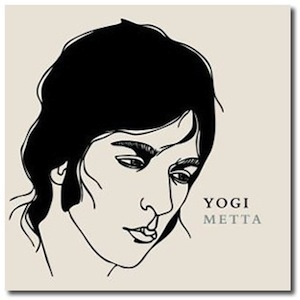 UK acoustic solo dates with the Buckcherry/Chris Cornell guitarist.
2005
Tyler James


Promo video.
2003
Pigface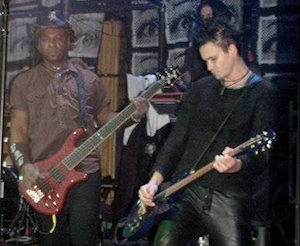 US tour.





2003
Appleton
 



Guitar and keyboards for UK festival dates / TV promotion.





2002
Tom Jones


UK & European TV Promotion / promo video.





1995-Present 

 
Rachel Stamp


UK, US + European Tours / recording, writing and co-production of two albums / numerous TV appearances and promo videos.